A safe business is a successful business.
We detect and eliminate invisible threats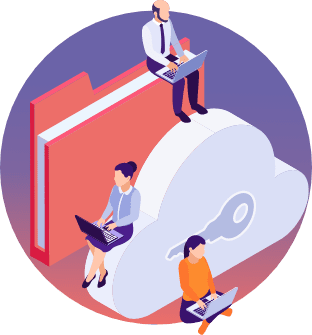 Through a consulting process, we cover all necessary domains for information management and protection based on international cybersecurity standards.
We analyze the four main axes in information security:
Goverment
Security model evaluation
Policy and process definition
Security strategy definition
Internal structure for information security
Culture
Awareness programs definition
Policy, guideline and procedure dissemination
Audience awareness practices
Training mechanisms
Organization awareness level indicators
Management
Management model design
Risk analysis
Metrics definition
Information classification
Better practices
Organization awareness level indicators
Technology
Technological maturity model for an effective cyber defense
Technological architecture for information security
Better practices
Processes and procedures to ensure the infrastructure´s evolution
Regaining
control through information management
Identifying
digital assets to protect within the organization
Protecting
our client's technological infrastructure
Detecting
the company's vulnerabilities
Developing
a strong internal cybersecurity culture
Let us capitalize your business goals
Request a quote today.